Step 3 View all records of the target phone through remote access. Learn how to use. Monitor everything that happens in mobile phone. Call records Get all call history and record automatically, you can clearly hear the call. Location tracking Track the location of your target phone and show it on the map.
Live recording Turn on the phone recording function and automatically perform the current recording. Hidden mode The monitoring app can be hidden automatically and no traces are visible on the target phone.
GPS Tracking Software
View media files Get all the videos, pictures, documents in the target phone. Management contacts Check the contacts in the target phone and sync the data in real time.
Browser history Monitor the browsing URL and time of the target mobile browser. Automatic photo taking Take a photo automatically on the target phone and record the time taken. Monitor phone usage Monitor the usage of the app in the target phone and count the duration of the app. Keylogger Monitor all text content filled in by the keyboard in the target phone. It provides instant photo, location, SMS driven capturing facility. Best of all, even if the monitored device's messages are deleted after sending, you can still see them online.
Just install the software on your child's mobile phone, and you can SECRETLY learn the truth about their call logs, text messages, and GPS locations by logging into your registered account from any web browser. Not only can you monitor your child's activities, but these tools can also ensure your child's safety while they are away from you. We provide the hottest and most powerful security monitoring software for your Android device. We have an experienced, talented, and innovative work force that provides the best cell phone monitoring system for android mobile phones.
One of the main benefits of our mobile phone monitoring software is its ease of use. Our expert team is specializes in providing tailored and customer oriented mobile tracking solutions using the latest technologies. We lead the competition in the security solution market of android devices. Using state-of-the-art technologies and the most advanced mobile monitoring applications, we provide the best and easiest to use android mobile monitoring software. Easily keep an eye on your children with TiSPY through simply by logging in to your account from any web browser on computer, tablet, or even your own mobile device.
Our upcoming release will provide mobile monitoring applications for iPhone platform also as soon as possible. TiSPY service software is designed for monitoring your children on a smartphone or other device you own it or have proper consent to monitor. It is the violation of the jurisdiction law to install surveillance software, onto a mobile phone or other device you do not have the right to monitor. The violation of this requirement could result in severe monetary and criminal penalties imposed on the violator.
You should consult your own legal advisor with respect to legality of using the Software in the manner you intend to use it prior to downloading, installing, and using it.
Best Spy Apps for Android & iPhone
You take full responsibility for determining that you have the right to monitor the device on which the Software is installed. TiSPY cannot be held responsible if a User chooses to monitor a device the User does not have the right to monitor; nor can TiSPY provide legal advice regarding the use of the Software. Two Days Free Trial. View Demo Download.
How to Use an Android Phone as a GPS Tracker Device
Salient Features. Monitor with Clipboard View Copied text like rich,simple text. Get All WhatsApp forwarded messages. Download Multimedia,Documents,Zips files. Check All files for harmful contents. Informational messages Interactive Web portal Silent Working.
Never Lose Your Vehicle Again! Portable Real Time GPS Tracker Unboxing & Review
Watch Live Video without Delay. Listen Live audio of phone with clear voice. Take Live Photo. Using Both camara Live Screenshot of phone. Chinese government has proposed using this technology to track commuting patterns of Beijing city residents. In Europe most countries have a constitutional guarantee on the secrecy of correspondence , and location data obtained from mobile phone networks is usually given the same protection as the communication itself.
In the United States , there is a limited constitutional guarantee on the privacy of telecommunications through the Fourth Amendment.
mSpy Free version: Myth or Reality!
How to identify and remove cell phone tracking software.
mophone monitoring spftware.
United States that the government violates the Fourth Amendment by accessing historical records containing the physical locations of cellphones without a search warrant. From Wikipedia, the free encyclopedia. It has been suggested that this article be merged into Cellphone surveillance. Discuss Proposed since October This section needs additional citations for verification.
How can I Find my Lost Android Phone With Find my Device?
Please help improve this article by adding citations to reliable sources. Unsourced material may be challenged and removed. Carpenter v. California Satellite navigation Secure telephone United States v. Jones United States v. Karo Vehicle tracking system.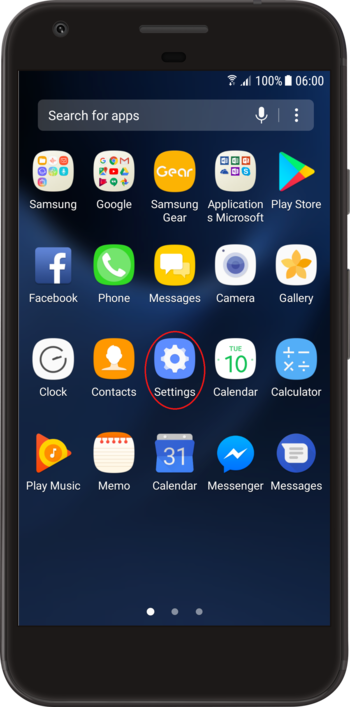 BBC News. Retrieved Proceedings Cat. PC World. Asilomar Conference on Signal Processing Supreme Court of the United States. Retrieved 23 June June Retrieved 26 January Huffington Post. The Washington Post. United States , U. California , U.
Supreme Court of the United States 25 June "Required a warrant to search mobile telecommunications devices. Jones , U. The constitutional guaranty of the right of the people to be secure in their papers against unreasonable searches and seizures extends to their papers, thus closed against inspection, wherever they may be. Requirements for Court Order. In the case of a State governmental authority, such a court order shall not issue if prohibited by the law of such State.